We are holding a series of English language summer courses for children at our centre near Eroii Revoluției. These 32-hour courses will focus on helping children to rapidly develop their speaking fluency through a direct immersion approach involving lots of interactive games and activities.
Children learn best when they are having fun and are completely engaged in the learning process. These courses are designed to get children speaking English in a way that is enjoyable and fun.
There will be two sessions daily: the morning session is aimed at primary age children, while the afternoon session will cater for older secondary-age children up to 14 years. The precise ability level of participants is not really an issue because of the extremely interactive nature of the sessions where the focus will be very much on communication in a fun context rather than grammar or other technical aspects.
Our courses offer
Direct immersion in English
An interactive approach with a strong emphasis on communicating in a fun context
Rapid development of speaking ability and confidence building
Duration
32 hours (16 classes x 2 hours)
Times
Morning session – primary school: 10.00 – 12.00
Afternoon session – secondary, up to 14 years: 14.00 – 16.00
Sessions will take place from Mondays to Thursdays. There will be no sessions on Fridays, because you may wish to travel out of town with your whole family for the weekend.
Dates
Course 1: 03 – 27 July
Course 2: 31 July – 24 August
Price
RON 650
Course Location
Bd. Pieptanari 12-B, Ap 6, Floor 2, Bucuresti 050254
200m Eroii Revolutiei metro station
Registration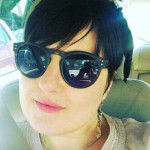 Yolanda Esanu is our course manager.
For registration:
1. Email yolanda@keyenglish.ro or
2. Call Yolanda at 0740 192 230 or
3. Contact us using the form below:
Comments or questions are welcome.
We look forward to seeing you at our English summer school!